Multi Fuel Timing Plate & Hall effect electronics
for small 2/18 hp engines. NEW PRODUCT 7/2014!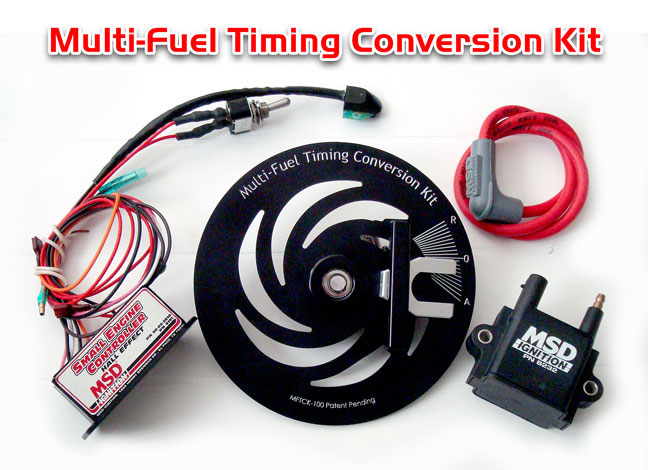 $995.00 On sale now! Comes with complete electronics.
For use on small 5 to 17 hp over head cam engines. Briggs & Straton overhead cam, Honda type 4 stroke engines Harbor Freight, Colemen gas engines for 5000 watts size and up. The bigger the better results and the more efficient the engine is. Will fit on most small engine shafts. The smaller size engines need to get rid of the waste spark when adding alternative fuels such as HHO or Hydroxy Gas® or propane, or NG gas. You can adjust the timing to fire more precise to enhance the burn and have a better power stroke. Help run the engine more efficient.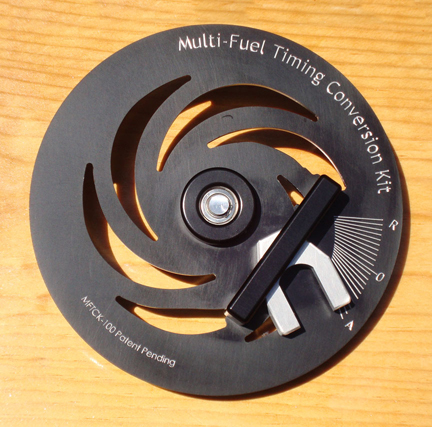 Timing plate and hall effect holder.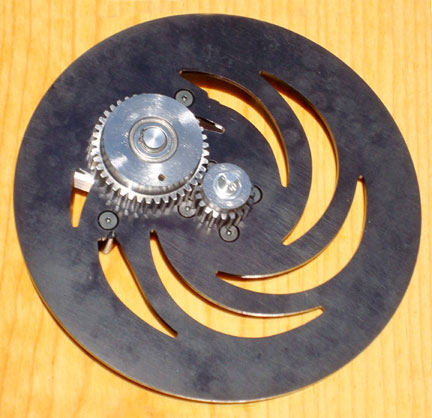 Back side of timing plate.