2000 Jeep Grand Cherokee Install 8/2011

Good example of a bad install and lesson.

Ice Block 77 Cell installed on a 2000 Jeep Grand Cheorkee.
Not the complete Ice Block Kit, but the 77cell, PWM30
and hydroxy dryer and analog ammeter.
.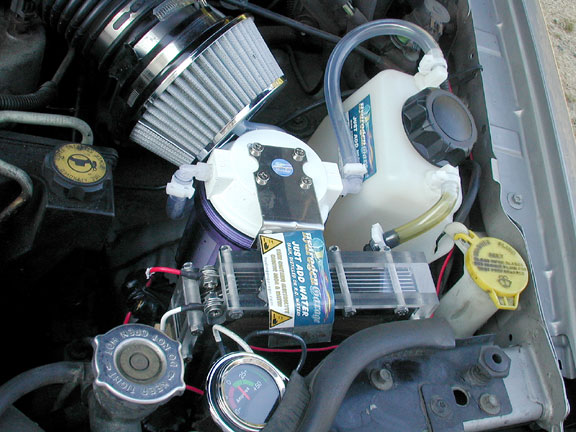 We took off the stock, bad move. Replaced by a cone air filter box to give more room for the HHO cell. NOT GOOD. BEST to use the stock air filter box and add the HHO gas before the front of the air intake into the air filter, the more mixing of the hydroxy gas with the incoming air the better! And NO metal fittings. We install the cell behind the front bumper. Or in front of the radiation off to the side. IT MUST BE INSTALLED in a TIER configuration. as see below. The install above allowed NaOH to enter the intake area. NO GOOD. We reinstalled the HHO system behind the front bumper and it allows the water to go back down and the HHO gas goes up. When the car cools the condensation goes back to the water and cell below. THE ONY WAY TO INSTALL A HHO SYSTEM CORRECTLY!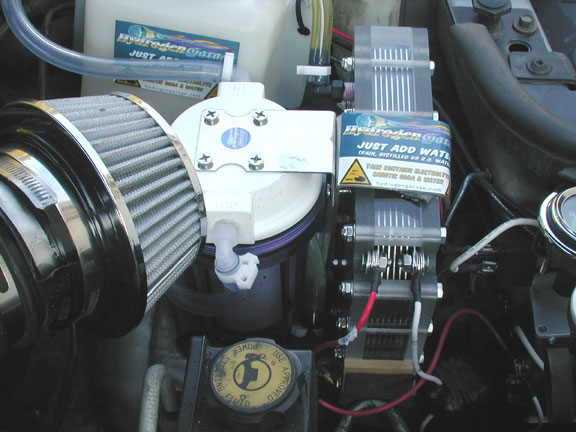 Ice Block 77 Cell installed on a 2000 Jeep Grand Cheorkee.
Average mileage was 18 mpg, the first week on the car,
it is getting 21.5 mpg According to the Jeep computer readout
on the dash. This cell produces a high quality hydroxy gas.
Installing a HHO cell system like above is NOT good all at the same level.
IT MUST BE INSTALLED ON A TIER SYSTEM below :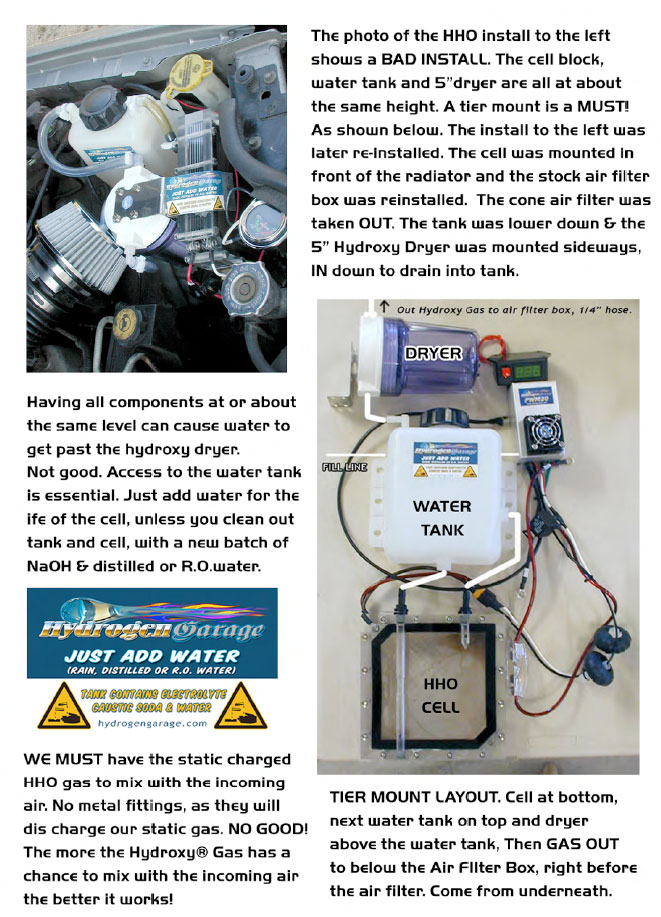 Sorry we did not photo the re install of this HHO cell system.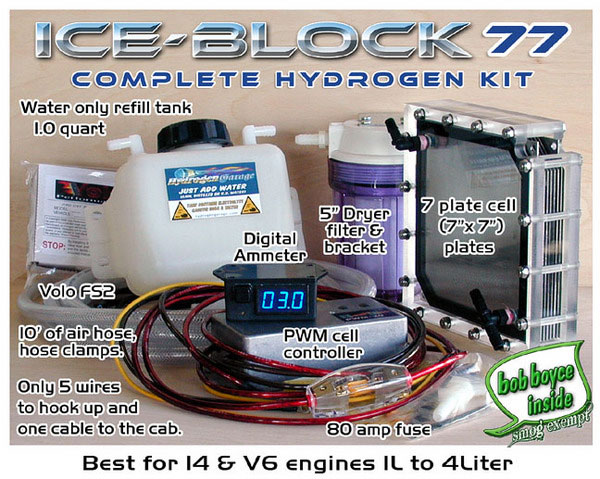 ON SALE NOW! $700 FOR EVERYTHING YOU WILL NEED.
(except for the KOH or NaOH electrolyte and water)
More HHO results from the customers own words.
About / Awareness / Education / HG store / Terms of HG / Contact / Links / Sponsor
Hydrogen Garage LLC • California • USA